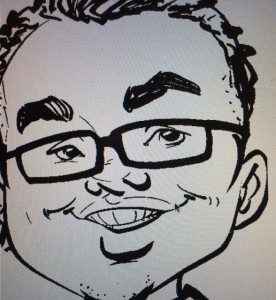 At my age, even seeds sown in the dimly-lit confines of beer parlors should have germinated and begun to produce the offspring of their first litter. That has not been the case with regard to fighting corruption in my dear country. The right seed to fight corruption has not even been sown. Books have been  written on the subject, committees and institutions set up to battle corruption and yet, it just seems like the 'legitimately corrupt' are getting more brazen than thieves from the underworld.
No matter where I go the burial place of my umbilical cord continues to call and comfort me. There is an infinite love for Nigeria that even if divorced from her, you seek her out as you would your scion from a separated wife. The first embrace after a long or short absence is always long until you look around and you see the on-going utter destruction of this geographical place called Nigeria and her people by one singular vice … Corruption.
And it started a long time ago …
The national wealth of this country was signed over to a few individuals and today, they are celebrated as Billionaires. When they make a 'token' donation people sing their praises. Yet, they did not have the acumen of Hawkins or the doggedness of a Steve Jobs, they did not bid or compete in any manner for these assets and yet, for reasons best known to only the perpetrators, a signature, a single signature signed over the assets of a hundred-and-seventy million people to the few.
That was the inception of the seed of corruption sown in this country.
Today, national and state parks are systematically being converted to the personal properties of the connected. State and national housing schemes for the masses and underprivileged are transferred wholesale to the highest bidder and assets of the government schemed off the books by their custodians.
It is happening every day! Some of them are so minute it only affects the medication for one child at a health center in Okigwe and yet some are so massive it affects the retirement of an entire generation as was the case with the pension-theft saga.
We need to change the tide of accepting corruption in Nigeria. No, it is not a norm and my children will not refer to it as 'Nigerian-factor!' That is why I support the Bribecode.