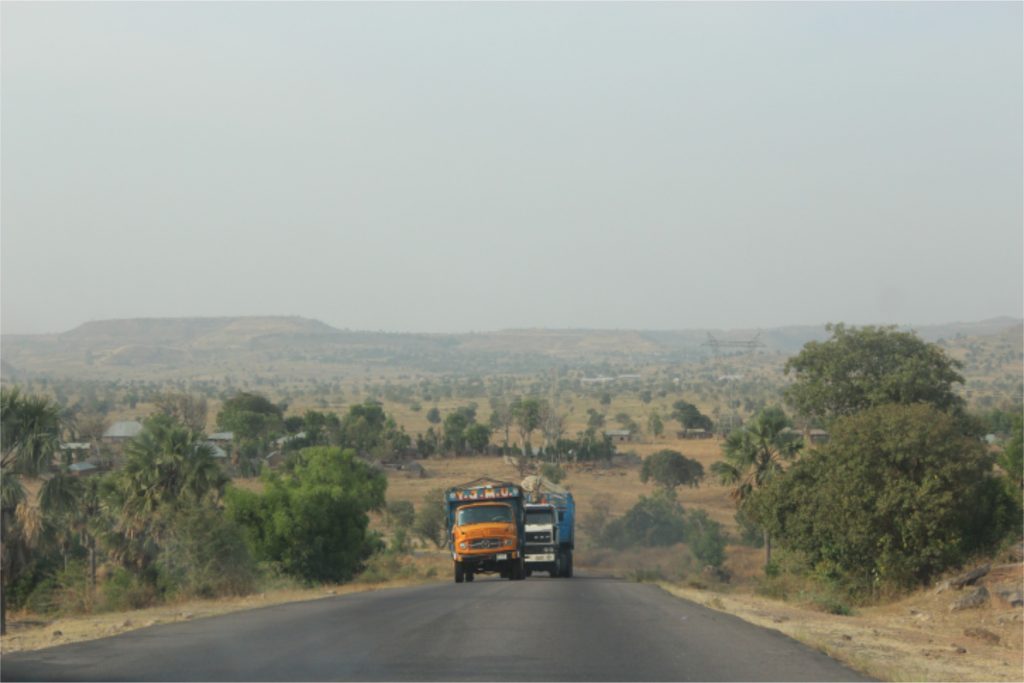 No, we're not suggesting that Boko Haramites are secretly enrolled in B.Sc. programmes. Six degrees of Separation is the idea that we are no more than six friends away from anyone else on the face of the world.
As Nigerians we are probably pretty close – in degree of separation terms – to Boko Haram terrorists. Indeed, a certain local government chairman may have just one degree of separation from the Boko Haram commander he was recently accused of hiding. And even if we reject the very idea of knowing someone who knows a Boko Haram murderer, what about the other murders in our society? The murders of soldiers who died as a direct result of the heist of their war budget? The murders of patients who died as a result of embezzled drug funds? Or commuters who died in ditches in the middle of roads whose contract funds were looted?
We probably can picture one such 'murderer' in our mind's eye right now… an in-law's cousin, a classmate's sister, a brother's best friend… someone at only two degrees of separation.
Is it even closer? A father, mother, brother, sister, best friend, at only one degree of separation?
Is there, in fact, zero degree of separation? Are we personally guilty as charged?
Another theory, the Three Degrees of Influence, focuses on the quality of these connections. It argues that people are affected by social networks, not just by their direct friends and associates, and that we actually influence, not just our friends but the friends of the friends of our friends… up to three degrees of influence.
This means that our personal acceptance or condemnation of corruption, abuse of power and bad government has an important impact on people outside our immediate networks. (how do we respond when known armed robbers and other criminals spray cartons of US dollars at the parties of friends of friends, for instance? Applause or derision?) A pilot research by T.I. Kenya suggests that Kenyans gave an average of 16 bribes a month. If that research were carried out in Nigeria, what would the figure be for bribes given? And bribes taken?
In this context, we can understand our national pastime of Complaining about Corruption, but Doing Nothing about It (apart from publicly lynching the odd scapegoat): If we did anything more than lip service, we might have to hold ourselves accountable, and our families and friends, people sitting with us right now, in our homes, our offices, our clubs… and their friends' friends…
Our network of loyalty would break if we ever so much as carried our rhetoric into action.
Once a Nigerian attains high office he is inundated by the same network of friends and friends' friends on which he has in the past depended. Whatever his personal principles, something begins to give. It is impossible to live in a society and be completely untouched by that society.
The beauty of the Bribecode is that it creates an impersonal system that relieves public functionaries of the pressure to commit murder by degree, whether they like it or not, whether they are corrupt or not. Once the Bribecode comes into force, the fact that convicted companies will be liquidated and conspiring individuals will suffer Total Assets Forfeiture will reduce the number of corrupt proposals that pursue officials. The fact that 1% of recovered assets will paid to whistleblowers guarantees that if corrupt deals (or suicide deals, as they will soon be called) are in fact made, they will eventually come to light. The fact that any of Nigeria's 37 attorneys general can prosecute implicated companies and individuals means whoever the guilty Nigerian or company is, a state government merely interested in increasing its Internally Generated Revenue will generate enough political will to prosecute them.
None of these penalties are retrospective. Companies cannot be liquidated for offences committed before the Bribecode comes into force. The law is forward-looking to an open Nigeria transformed by Nigerians into an ethical society that allows the irrepressible energy in this nation to finally find the light.
By actively ensuring that you, your friends' friends, and everyone within your sphere of influence sign the petition to the National Assembly to enact the Bribecode immediately, you can end, not just the Boko Haram murders, but all the other murders orchestrated by bad governance. Bribecode's 2017 goal is to present the Corporate Corruption Act to the National Assembly with the support of Nigerians.
What are you waiting for?
Team Bribecode