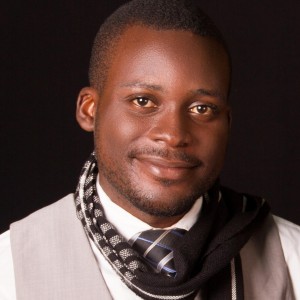 Is that title right? What indeed is right about anything right now when the only thing 'going down' are the things going up – Dollars and prices! When even the Gala snack loses the battle to stay N50 naira, you realize that, finally, water don pass garri, as some Lagosians recently declared in shock.
It has been a downhill drive since President Buhari came to power, despite his promises, our goodwill, and our hopes. Many will swear he is a good man and his enemies are wrecking things. Others insist he has no idea of governance. Yet others claim that the corrupt system is fighting an honest man. What is the truth?
Some of the truth might be found in the book, The Trouble with Nigeria. According to Achebe, the trouble with Nigeria is simply and squarely, her leaders. Others claim the trouble is her followers, or citizens. Maybe they are all right. Yet, a deeper truth emerges when we consider why Nigerians behave differently – and perform excellently – in other climes, only to regress to type when they return to Nigeria. What could possibly have changed?
The system.
The system is marked by endemic corruption that affects every sector and class from leadership to grassroots. From the abuse of power at the top to poverty and extortion at the bottom, the impact of the system is so pervasive that it makes even the most honest of men complicit. It saps our morality and made cowards of the finest of women and men. Many Nigerians are pushed into corruption, no thanks to a system that normalizes evil.
Many have fought to change this – from Fela to Achebe, Margaret Ekpo to Gani Fawehinmi, Dora Akunyili to Oby Ezekwesili, Ngozi Okonjo-Iweala to Ngozi Adichie (Chimamanda). The system eventually consumes them and in some cases, makes them complicit. Despite the portfolios of those who joined the government to serve, it turns out in the end that we cannot successfully rescue the country as individual heroes. We might fight individually, raise multitudes, a million followers, but we end up like the broom stick, alone. And when we break, it ends.
Think of it: despite 'the labours of our heroes past', this filth remains. Soldier come, soldier go, barracks remain, indeed. How did we ever think that our individual broomstick could cleanse the filth of a land where more waste is thrown every second?
What if, though, there was a chance to sanitize the system and to guarantee that the seriously corrupt are so effectively sanctioned that others are deterred from abusing the treasury under their control? Different proposals have been made, but one that stands out is the BribeCode. What is the BribeCode? It is a proposed law that will punish seriously corrupt companies by liquidation and the individuals that support them with Total Assets Forfeiture. It will also reward whistleblowers with a percentage of recoveries and allow any of Nigeria's 37 attorneys general to sue, thereby ending the abuse of power that allows corruption to thrive.
Bribecode's Goal is to end the widespread corruption that keeps Nigeria from reaching her full potential. Grand Corruption in government means that contracts are awarded to companies on the basis of their deals with corrupt officials and politicians, rather than the national interest. Seems too big to digest? You can read about it at www.bribecode.org.
You might think all of this is none of your business and go ahead, enjoying Gala which is 70 naira or watch the prices of other things grow while the country gets worse. Or you can sign up for the BribeCode at http://BribeCode.org/signup. You can volunteer too and spread the word while crusading, speaking against corruption and bad governance to make our nation work.
#ChewingMyGala