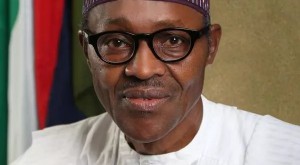 In a recent meeting with the press, the Information minister declared that the president's foreign medical bill was a classified secret with serious repercussions for national security. The implication of this declaration on the transparency of Public Financing is that future embezzlers of public funds can target presidential medical expenses and similar items of public expenditure with national security implications to defeat public scrutiny.
This is a potential loophole for the looting of national resources, even under an anti-corruption government. However, when the #Bribecode comes into force, assuming (say) $5 million dollars were secretly embezzled and hidden from public scrutiny under the cloak of National Security, any civil servant, foreign medical staff, contractor's employee, mistress or other whistle-blower who provides the information will be entitled to up to $50,000 under the Bribecode's whistleblower's provisions. The Bribecode even allows private companies to set up as whistle-blowers so that people afraid of going public can transfer and monetize their information without breaking their cover.
Under the Bribecode, once that information is provided, even if the embezzlement was by a well-connected individual, even the presidency cannot stop a substantiated case from being prosecuted. Under the current system, the Attorney General of the Federation can start or stop corruption prosecutions by federal agencies without providing reason and without challenge.  Under the Bribecode, ANY of Nigeria's 37 Attorneys General can bring action, and if the embezzled $5million was recovered, retain the net funds for the treasury of the state. Thus Bribecode not only creates a competitive environment for the enforcement of Nigeria's anti corruption laws, but also creates a culture of Self-Regulation in government, because corrupt officials can be guaranteed that not only will their corruption be exposed, it WILL be prosecuted.
Corruption thrives in Nigeria because secrecy is possible, and because people convicted of embezzling N32 billion can walk out of court after paying a fine of N250,000. Under the Bribecode, the non-negotiable penalty for serious corruption is Total Assets Forfeiture for individuals and liquidation for companies. Judges have no options to award fines . Under the Bribecode, people who insist on being corrupt will be financially ruined.
This is the solution to Nigeria's corruption.
Unfortunately, it is not yet law. To become law, YOU must let your lawmakers know that, as a Nigerian citizen, this is your priority for the National Assembly (Not, for instance, a new law to enforce uniform-wearing by top civil servants). Go to www.bribecode.org/signup now and sign the petition. Do not forget to share on your social media as well. If you need to know your lawmakers, click here:
Let's get serious about Nigeria!
The Bribecode Team