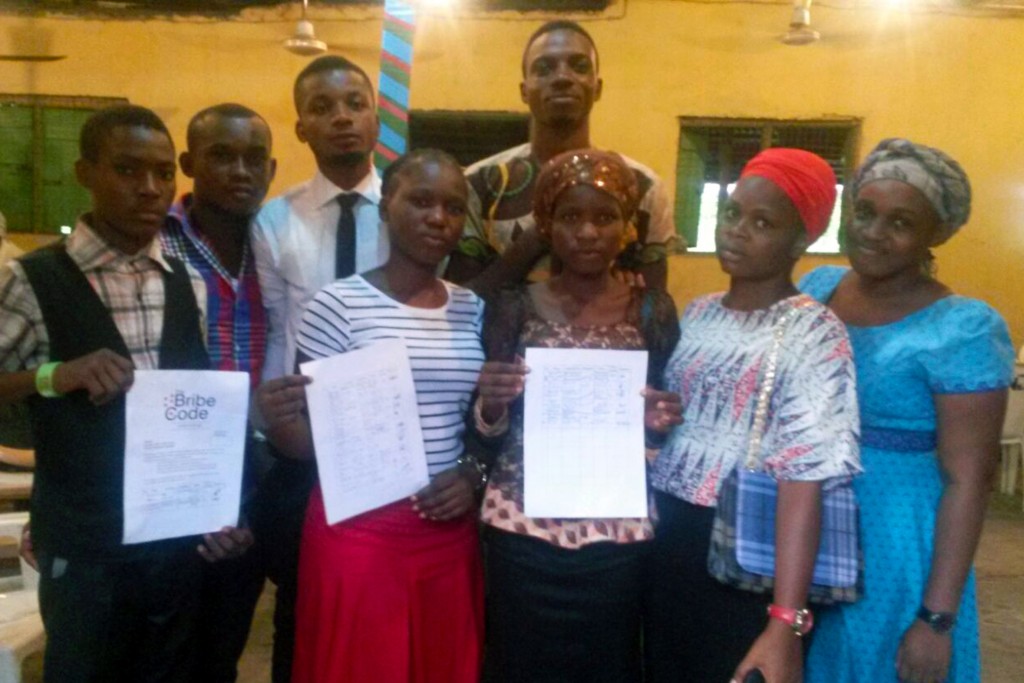 We all belong to many groups and networks. You are probably sitting in one right now, in your office, old girls club, living room, workshop, or village association meeting. In fact if you are on a six-hour road trip in a bus with like-minded people, you have probably forged a group before you arrive. Once you have signed up for Bribecode yourself, here is how to take your commitment to making it Law one stage further.
Get your groups to fill them out in capital letters.
Send us the completed petitions (by scanning, or sending clear photographs of them to info@bribecode.org.)
If you want, like Chioma's group above, you can also take a group photo with friends and upload to your social media timeline. Encourage other friends to take up the Bribecode4Groups Challenge.
Want to do More?
Team Bribecode