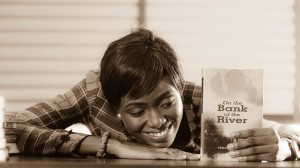 When I wake up every morning to realise the challenges of my country are ever-persistent and sadly wouldn't disappear overnight, I think about the one problem that has brought us to this point; far down where we begun. Corruption has deep roots in Nigeria and an overwhelming presence that dares even the best of us to challenge its might as it seers through every sector of our polity.
Yet, no meaningful growth and development can be realised in this clime unless we tackle corruption. It is an enemy among us and an enemy to all. We all must fight against this evil that has made us the wretched of the earth.
My name is Ifeoluwapo Adeniyi, broadcaster and author of On the Bank of the River
I support the Bribecode. Please join this train today.