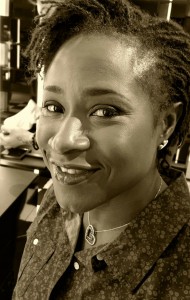 As we approach the end of the Millennium Development Goals, corruption in Nigerian education sector has been a major hindrance to achieving the second Goal of universal primary education by 2015.
Corruption in education is arguably more detrimental than corruption in other sectors because of its far reaching effects and long term impact. Corruption threatens equal access, quantity and quality of education; adversely impacts social cohesion; and threatens overall GDP growth through income inequality. Yet, this sector often escapes the searchlight of Grand Corruption. A critical observation of the conduct of educational bureaucrats and administrators especially in the private sector is important.
Considering the limited opportunities to exact bribes in the education sector, countries with high corruption levels like Nigeria, typically spends less on education. Insufficient funding to public educational institutions means that infrastructure, teaching skills and learning resources are not available or not regularly updated to align with global standards. Policy makers and school administrators are therefore forced to lower professional standards and/or abandon ethics to stay afloat. In the face of decay in public schools system, learning becomes dependent on the earning power of parents and private schools lap up the spoils.
Whilst private schools had co-existed and maintained healthy competition with public schools in Nigeria since 1960s, the last three decades has witnessed a proliferation of low standard private schools that can be directly linked to corruption in the licensing and regulatory system. Private schools in Nigeria could roughly fit into three categories: 'high-class' (schools that import British or American curricular and cost approximately $40,000 a year and upwards), the 'moderate' (appeal to the middle class and may cost between $5,000 and $10,000 a year) and at the bottom of the ladder, schools that operate out of unsanitary, unsuitable or unsafe housing conditions, apply questionable curricular, hire low-skilled instructors and somehow evade government regulation. Low income earners harbor the illusion that they are giving their children opportunities for a better education when in fact they are not getting better quality than public schools offer. The resultant effect is that a large mass of Nigerian students are short-changed of standard, up to date learning and ill-prepared for independent life in mental, ethical and professional terms. The consequences are particularly harsh for the poor who without access to education or with no alternative but low-quality education have little chances to escape a life of poverty. Consequently, the entire country suffers from the scourge of so-called 'half-baked' graduates; professionally inept and ethically compromised citizens.
Nigeria is ranked no 152 (out of 187) on the Human Development Index for 2014. 55.2% of the population faces extreme poverty, adult literacy is 51% and Gross National Income is $5,353. Bribecode will support the education sector by strengthening regulatory systems and management. Private schools as corporate entities and the government institutions that regulate them must be held to account for the marred potential of Nigeria's future leaders.
I believe upcoming generations of Nigerians should not be handed a false start in life through the sham that our educational system has become, that is why I support the Bribecode.