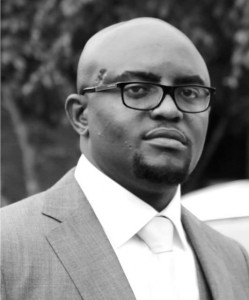 As corruption wars go in Africa, and especially in Nigeria,  the Bribecode movement has produced a doozy. This is a fantastic idea aimed at eradicating corruption in Nigeria. The proposition posits that the perfidious hands grabbing Nigeria's scrotum from behind can be cut off. This, indeed, is worth pursuing and more importantly, worth following by any Nigerian and lovers of Nigeria.
Corruption is a Nigerian meme. In every institution, the ugly beast lives rent-free and wreaks havoc at will. Take the educational institution for example, she sent it to the ground, leaving Nigerian students stranded and making them seek quality education abroad. The UNESCO Institute of Statistics claims that "Nigeria sends the most students overseas of any country on the African continent" and one of the major reasons for this, according to the statistics is lack of quality education in Nigeria. Parents send their children to foreign lands to get the "golden" knowledge. And, of course, the known fathers of this beast send their scions overseas too for quality education.
The middle class (if there is any left) and the poor in Nigeria live with this beast. It walks around in the dark corners of their houses, spreads its damaged body on roads and visits them in clinics with a tyrannical smile. They know she is there. They know it exists. But they've not been able to expel her and so they settle to "managing" her.
However, the Bribecode says we must and can fight her. It says we must fight her to a standstill. What we don't know, however, is whether these hands squeezing the country to death can be slashed with the Bribecode, but such radical ideas are needed in these dire times. And, as Mr. Nwokolo rightly argues, "Drastic situations call for drastic solutions."
That said and with all doubts aside, I pledge my full support for the Bribecode. I hope, with all of my heart, that this works. More importantly, I hope this brings that hour where the rough beast of corruption in Nigeria is finally buried.